EMERGENCY EXIT DOORS
If you own a residential, commercial or industrial building in Bangalore then your building must fulfill safety regulations for maintaining safety of people. Emergency exit doors are considered as the building's safety protection model and we are the leading manufacturers of these doors. An emergency exit door is one that provides safe and quick means of escape to the occupants of a building to a place of safety in the event of fire or any other emergency, even if it is locked.

Since our inception, we specialize in the field of passive fire protection and we are striving to provide the very best products to ensure your safety and security measures are up to standard. In Bangalore, we are the most respected manufacturers of emergency exit doors with the best quality. We at GG Fire Doors Solutions, manufacture all our doors from our well-equipped manufacturing facility in Bangalore, where we make use the advanced manufacturing tools and technology to achieve the ideal results. Our highly trained professionals have vast knowledge and experience in the field of designing and manufacturing of emergency exit doors.

Emergency exit doors which we design and manufacture are used for making a safe exit during times of tragedy and are known for its special features like: sturdiness, superior finish, optimum strength, high durability, unique designs & sizes, excellent strength, classic look, easy to install & maintain, dimensional accuracy, etc., and hence we are noted as a trustworthy emergency exit doors manufacturers in Bangalore, India. Moreover, we manufacture emergency exit doors in single leaf, leaf and half and double leaf configurations and we also manufacture these doors as per your specifications to suit a wide range of situations, requirements and uses.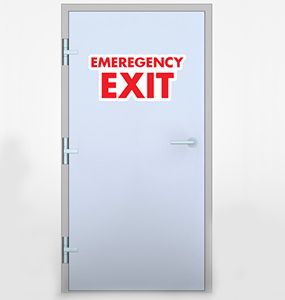 EMERGENCY EXIT DOORS
EMERGENCY EXIT DOORS
EMERGENCY EXIT DOORS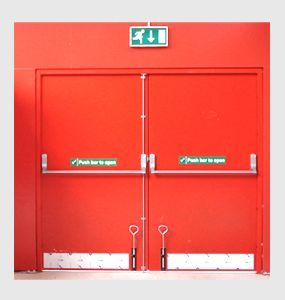 EMERGENCY EXIT DOORS
EMERGENCY EXIT DOORS
EMERGENCY EXIT DOORS
We are the well recognized as the top quality emergency exit doors manufacturers in Bangalore. We provide emergency exit doors for external opening applications in:
Schools, colleges and other educational institutions
Hospitals, Nursing homes
Cinema halls, Shopping complexes
Food and Pharmaceutical sector
Residential buildings like Apartments
Offices, Industries, Factories
Hotels, Restaurants, Bars, Pubs
Airports, Metro stations, Sports complexes
Multistory buildings


Note: We also manufacture customized size emergency exit doors along with standard sizes